OUR MAIN WEBSITE IS WWW.SOLARASTRONOMY.ORG this site is for science outreach and education





WORLDWIDE SOLAR ASTRONOMY OUTREACH PROGRAM
now with high resolution spectroscopy!



















\





S
CHOOL EVENT REQUEST

SolarChat! Forum

Press Releases

Event Photos/Videos

CBSAP Mission

Board of Directors

Financials/Insurance

Jon Wood Award

What is H-alpha?

What is Calcium K?

What is WhiteLight?

Solar Spectroscopy?

PLEASE SEE OUR MAIN
WEBSITE AT
WWW.SOLARASTRONOMY.ORG


CHARLIE BATES SOLAR ASTRONOMY PROJECT MAKES BIG DONATION TO LOCAL SCHOOL



On May 20th, 2010 Executive Director and Chief Astronomer of The Charlie Bates Solar Astronomy Project, Mr. Stephen W. Ramsden, presented Mr. Tom Sewell and his kids at Hopewell Middle School in Alpharetta, GA with this brand new Meade ETX90EC computer guided telescope complete with heavy duty tripod/carrying case and the upgraded Autostar goto computer which will allow the students at Hopewell and Mr. Sewell to study the night sky any time during the year with high quality equipment. This donation was made possible by a previous in kind donation by Keith Davidson of the Atlanta Astronomy club.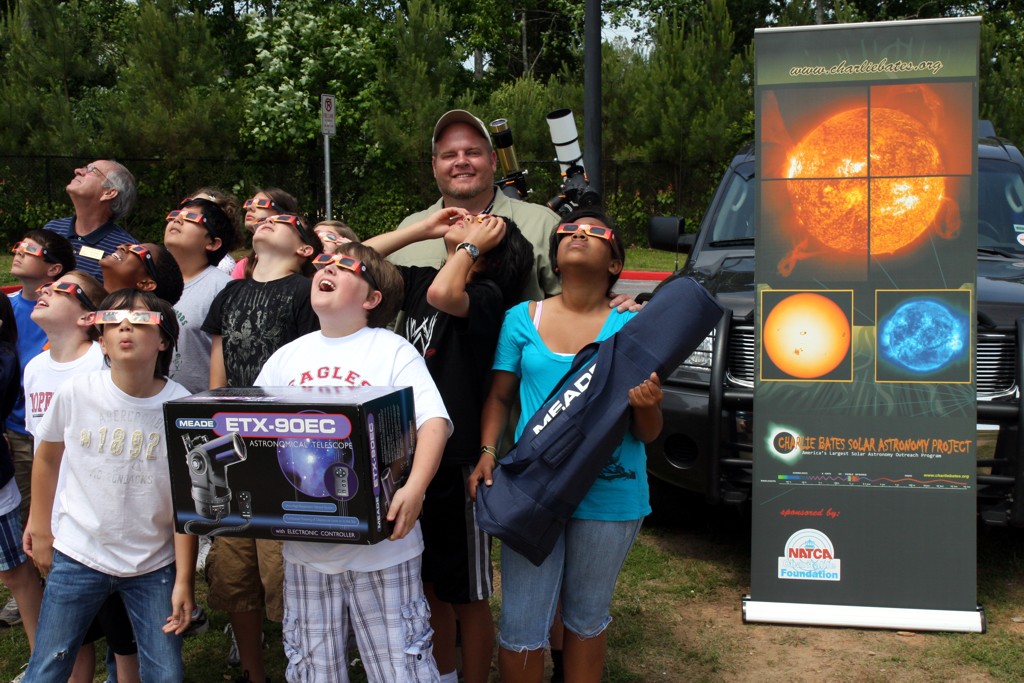 The Charlie Bates Solar Astronomy Project is a non profit (501c3) solar astronomy outreach program in Atlanta, GA which maintains and operates several of the finest, observatory quality narrowband telescopes available today. These Solar Scopes are specially designed to study magnetic features on the Sun like Solar Flares, Prominences and Active regions.

The project remotely sets up these scopes at several dozen schools and youth group functions each year so that young adults and faculty may become more aware of the processes that govern the Sun's energy output and how it affects the Earht's climate and communication or aviation on our home planet. In 2009 45,000 kids benefitted from the program and Mr. Ramsden plans on doubling that this year.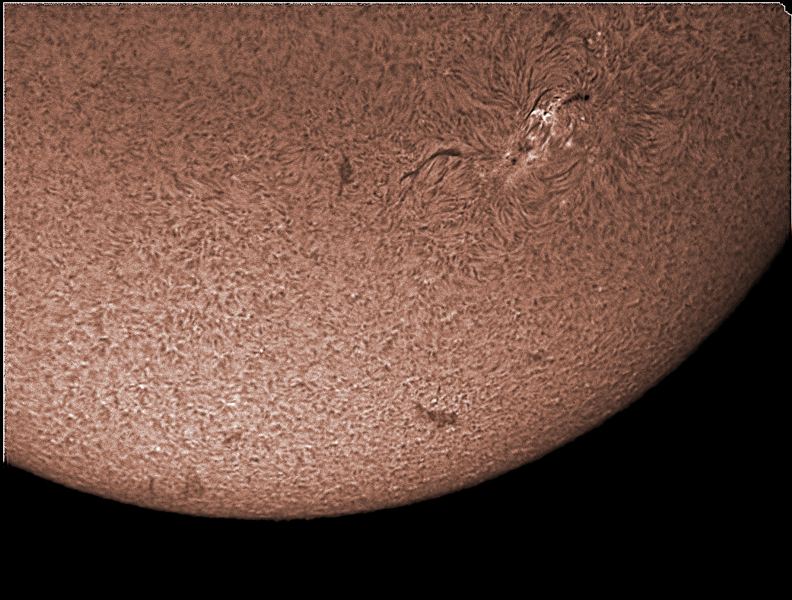 The CBSAP has a yearly budget of over $80,000 and is funded almost entirely by Mr. Ramsden as a tribute to a long time friend and fellow air traffic controller-Mr. Charlie Bates-who passed away a few years ago.
Gracious support is also provided by the finest labor union on Earth-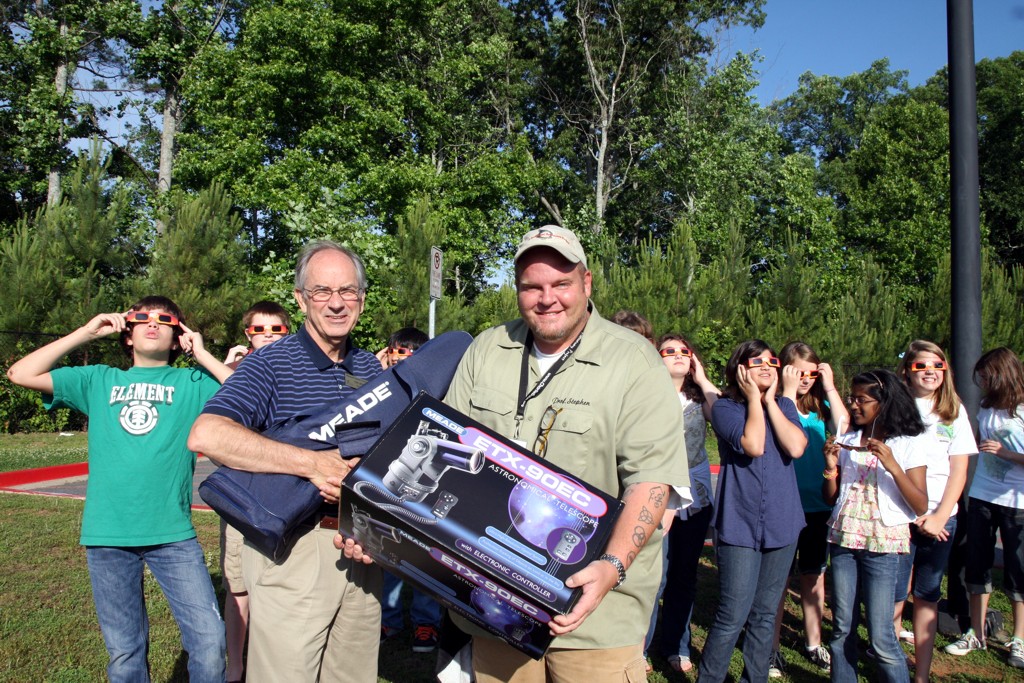 If you would like to support the project you may make a tax deductible donation at www.charliebates.org or click this link info@charliebates.org to obtain more info or to schedule a totally free visit for your group.